Finally Everything You Need To Know To Propagate Successfully… From The World's Leading Propagation Experts
World Propagation Experts Reveal Their Secrets
The Ultimate System for Propagating Plants
All Over The World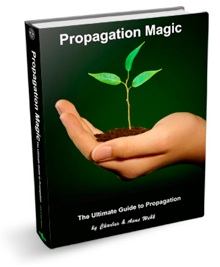 Propagation Magic – The Ultimate Guide to Propagation
At Last… There's Finally a Proven Expert Plant Propagation System So You Can…
Save hundreds, even thousands of dollars on plants because you can now propagate your own at home
Literally turbo charge the speed of your propagating
Propagate as many plants as you want to and create the garden of your dreams
Make money selling extra plants if you want to
Learn expert propagation skills to use for the rest of your life
Feel proud of the amazing garden and plants that you have created
Propagate any types of plants that you want
I have spent years of trial and error propagating plants, and wasted countless hours and money experimenting with different methods. Since using your program, my propagation skills have skyrocketed!
I am so grateful for your easy to use system, I now have a flourishing garden full of my own proudly propagated plants! Thank you so much, I am truly grateful. Here are some pictures of my plants and fruit trees I have propagated in my newest garden along my driveway.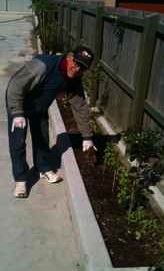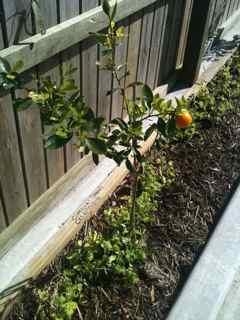 Gary Camps, New South Wales, Australia
Since I started using your program, I've actually seen how wrong I used to propagate before I read and applied your program. Now my success rate has been 95% instead of the old 10% success rate it used to be. I have added up that I've now saved over $1,250 in the past 7 months from propagating my own plants. Learning and applying your proven systems and Expert Tips on all the different propagating methods has been so enjoyable and easy to follow. Here is a photo of me with some of my plants I have propagated that I am about to plant in my garden.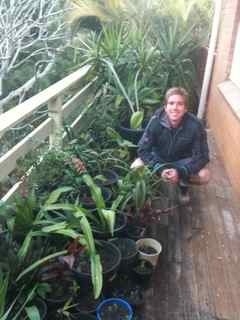 Thanks Guys,
John Host, Qld Australia
I have been thrilled with your book and amazing program on propagating plants. I have been successful every time since reading your program. I've now mastered propagating my roses and favorite fruit trees. I have even started propagating some bamboo that is growing very nicely. I have really enjoyed putting into practice all of your expert tips and systems and I highly recommend your program to my friends who are now interested in propagating after seeing my success and beautiful garden.Attached is a photo of my beautiful orchids which have flowered recently after I propagated them from my friends garden. I am now potting them individually to share as gifts with my friends and family who are just delighted.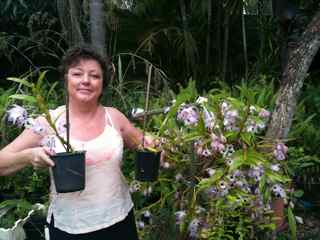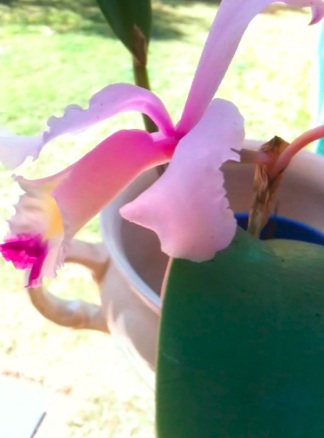 Yours Sincerely, Susan Matherson NZ

A
Proven Expert System For Propagating Plants


To Achieve Amazing Results Time and Time Again

From Charles and Anne, Propagation Enthusiasts,
Queensland, Australia

After failing miserably in propagating, we became completely obsessed and started learning everything we could from the best experts all over the world about propagating.

We have spent thousands of dollars and countless hours researching, practicing, learning and applying different propagation techniques and methods. We've interviewed dozens of experts from all over the world, getting the best, most effective methods and systems for propagating plants to achieve outstanding results time and time again… and now all of this is available to you.
This Easy To Use, Expert Propagation Program
Is For Anyone Who Is …
Tired of wasting money on seeds, cuttings and plants that keep dying
Sick of not knowing what to do and getting confused
Sick and tired of wasting time on methods that don't work
Spending countless hours searching the Net for the right answers from amateurs who don't really know… and just end up wasting your time
Tired and frustrated of propagation techniques and methods that confuse you
Sick of having your cuttings dying on you and you don't not know why
Tired of the slow and frustrating process it takes when you use trial and error
Wanting to be on the fast track to propagating with great results
Wanting a simple and proven expert system to follow
Wanting to know how the professionals propagate successfully
Imagine Having an Expert System…
Saving you hundreds, even thousands of dollars on plants, because you can now propagate your own at home
To be able to make extra money selling your plants if you wanted to
Saving you countless hours of wasted time through trial and error
Creating the garden of your dreams and being the envy of everyone who sees it
Learning expert propagation skills to use for the rest of your life
Feeling proud of the amazing garden and plants that you have created yourself
To be able to propagate any plants that you want
So… If We Can Master Propagating… So Can You
Hello Fellow Propagating Enthusiast,
If you love the art and creativity of propagating your own plants, then you are in the right place.
Propagating your own plants is one of the most rewarding, joyful and personally fulfilling experiences for any gardener – that is of course when you are successful!
There is nothing more exciting than seeing your young seedlings sprouting out through the soil, or watching a young cutting or graft growing stronger and healthier every day… solely from your care and devotion to its' creation.
The feelings of pride and joy that come with successfully propagating your own plants is unique to every propagator. Wouldn't you agree?
On the other hand, watching your plants rapidly die and your time and efforts go to waste is without a doubt an extremely frustrating and miserable experience.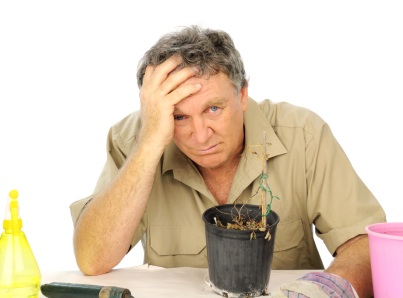 Life is Way Too Short To Try and Learn This
On Your Own Through Trial and Error

We've Had Over 14 years of Propagating Trial, Error and Now Success.
I've been involved in gardening now from a very young age… as far back as I can remember I would be helping Mum and Dad in the garden propagating seeds, transplanting plants and building gardens.
My parents have always been keen gardeners and landscape enthusiasts. We moved around and lived in a few different countries while I was growing up, living in countries like New Zealand, Papua New Guinea and the U.S.A, so I am lucky to have learned many gardening methods that are completely different to what I am now used to living in Australia. My Mum always taught me about the veggie/fruit gardening side of things, and my Dad taught me about the propagating, planting and landscaping side of gardening. So between the two of them, I got the whole picture.
I think that it's an amazing gift and wonderful skill to be able to successfully propagate and be self-sufficient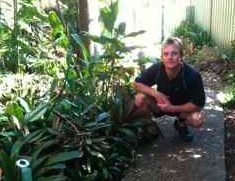 Charles: Propagation Enthusiast
I really started to get serious with propagation several years ago when my fiancé and I moved into our first home together and the backyard of our home was like a desert… with basically a few weeds and some patches of grass.
Being very short of money as any young couple usually is when they first move out… we tried propagating and planting anything that we could get our hands on to create a great garden.. without spending thousands of dollars down at the local nurseries.
(Plant shops in Australia charge around $4 -$20 for small plants and upwards of $100 for larger plants)
I vividly remember, literally going and visiting my family and friends after work during the week, to get cuttings, divisions, bulbs and seeds that I could start propagating on the weekends.
In the beginning I spent hours and hours on the weekends trying to propagate all of these plants that I had gathered during the week.
I worked really hard and tried loads of propagation techniques to end up temporarily quitting after a lot of blood, sweat and frustration.
I had wasted so much time and mistakenly let so many plants die because I didn't know what to do effectively, and none of the books I read and studied had up to date, simple, proven step-by-step plans to follow.
Most Propagation Methods Are So Outdated & Confusing, It's No Wonder They Don't Work For Most People
That's when I started to scour through expert manuals, read new books and get expert tips, and interview experts for the best methods and systems that I could use.
Through hours or research, I compiled expert propagation tips from all over the world and created in detail the secret steps and systems the experts used.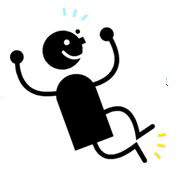 Now it was time to try all of these tips and systems with our own propagating. We found that about 50% worked like magic and that's what we focused on and applied.
Our propagating was now more successful than ever and because we didn't have loads of plants dying on us, we even had spare plants that we could even sell for a profit or give away to friends.
After Years Of Trial and Error, We Finally Had Propagation Success!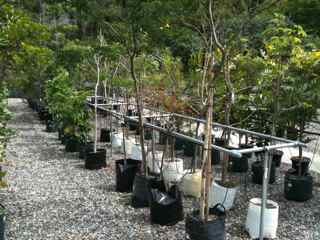 We started to have friends and family frequently commenting on our beautiful garden and the abundance of healthy plants we were sharing with them… and that's when I decided that other propagation enthusiasts just like us could desperately use these amazing updated systems and expert tips.
So I developed everything that actually worked into this amazing program, so that everyone could start propagating successfully and propagate any plants that they want to anywhere all over the world. We ended up compiling it into this one jam packed, amazing down loadable program:
Propagation Magic: The Ultimate Guide to Propagation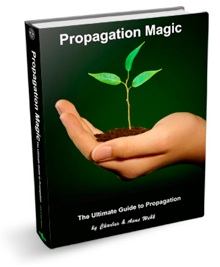 Here's a small sample of what you will get from this Expert Propagation Program…
The best 9 expert propagation systems, detailed with complete step by step instructions to guarantee your success
How the experts propagate from seeds, bulbs, corms and the MOST critical factors that will determine your success
The latest expert grafting techniques from around the world to ensure your grafting is a success, even if you are only a beginner (page 55)
The top 5 most common problems with propagating seeds, and how to avoid them (page 16)
The expert techniques for dividing plants effectively so that you are 100% successful
How to save hundreds, even thousands of dollars using these expert systems and how to avoid the costly mistakes most propagators make when propagating plants
Expert cutting techniques to ensure survival and strong, healthy plants (page 30)
How to save countless hours of frustration by using the top expert systems for success
How to save hundreds of dollars by learning to propagate your favourite plants – and even sell some for a profit if you want to
The expert tips to safely get rid of bugs and unwanted pests from your newly propagated gardens (page 28)
Discover the expert updated systems on cuttings, including leaf, root, scion, and stem cuttings (page 31)
The secret steps to storing your corms and bulbs correctly to keep them healthy until you are ready to plant them (page 18)
Amazing expert tips to naturally oxygenate your soil and help your plants to grow better then ever before (page 22)
The crucial time of day to take your cuttings to prevent them from drying out and dying (page 31)
How to warm your soil cheaply and effectively, saving you hundreds or even thousands of dollars on expensive propagating equipment (page 32)
Discover what time of year the experts take their cuttings for the best results (page 35)
How to propagate like an expert using stolons and runners (page 37)
And much, much More!!!
This all-inclusive Complete Expert Plant Propagation Guide will save you years of experience in trial and error, increasing your propagation success rate immediately!
You really need to ask yourself this simple question, just as I did…
Why Do Things the Hard Way?
Take the Short Cut by Learning From The Experts and Start Propagating Successfully Today!

So How Much Is This Amazing Program?
By applying the principles, systems, steps and plans in this program you will have these expert propagating skills for the rest of your life.
No more frustration, no more wasted time, and no more plants dying and not knowing what to do. You will now have all of the expert tools and systems you need to start propagating successfully today.
The good news is, it is not going to cost you a fortune. In fact, you will most likely make back the entire cost for this program within your first few weeks of implementing the expert propagation strategies and propagating your own plants.
I have invested thousands of dollars in research and not to mention years of trial and error implementing the systems. But I have deliberately kept the price low so that it will be affordable and give fellow propagators everywhere access to this amazing system.
Since there are no printing costs with downloadable products, you can get this amazing program for much less than it would cost if it were a hard copy manual. PLUS you get it instantly, no waiting for weeks for it to arrive in the mail. This program usually sells for $246.00 but for a limited time only, you can get the entire program for just $49.97, cheaper than a few plants at your local garden shop.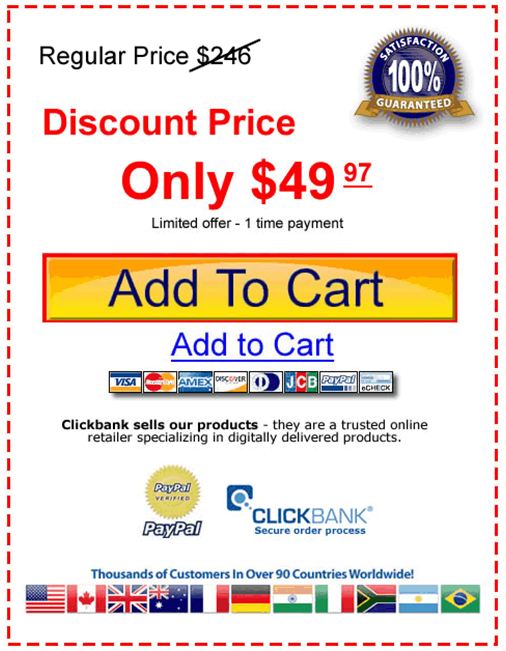 (All you need is a credit card, no special Internet accounts or anything like that. And it's totally secure.

Your credit card data is passed directly to the bank and no one but the bank has access to your sensitive information.

)

Now you will be able to easily and successfully propagate your own plants – and you may even make back the entire cost of this program by making money selling some of the extra plants that you can now easily propagate successfully.
And the great news is, the program will cost you absolutely nothing unless you absolutely love it, because you get a 100% Money Back Guarantee!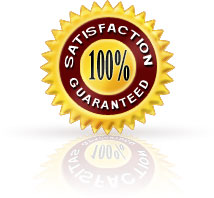 100% Money Back Guarantee
I know that this is the best investment you could ever make for your propagation skills, that I am going to take all of the risk away from you.
I will even go so far as to say that if you are not 100% satisfied with the program within 60 days… I want you to immediately email me for a no questions asked, hassle free, immediate full refund of the entire purchase price.
So get your copy of the program right now. Try the expert tips and systems. See your propagation skills improve enormously. And if at any time within 60 days you are not absolutely thrilled with the program, simply email me for a full refund.
You can even keep the entire program as my way of saying "thank you" for just trying. I can't be much fairer than that!

Order Now And You Will Receive These
Extra Special Limited Edition Bonuses!
As a special bonus if you get your program today, you will also receive the following amazing bonuses. These bonuses will be included with the program for a limited time only, as I will be soon selling each bonus as a stand alone product.
So to get your copy of the following down loadable bonuses for free with your copy of the program, make sure that you order today as I won't be giving them away for free for very long!
So not only will you receive everything you need to know to propagate plants successfully in this program, but for a limited time only you will also receive…
Bonus 1 – Profit From Propagating, How To Profit From Propagating Plants
How to make a profit from propagating plants – everything you need to know to get started and propagate for profit today
Learn how to start making money from your hobby and love of propagating plants – and literally make money out of thin air doing something so easy and that you love!
Valued at $27 – Your Price Today $0
Bonus 2 – Propagating Plants Around The World – How To Propagate in Different Climates, Countries and Zones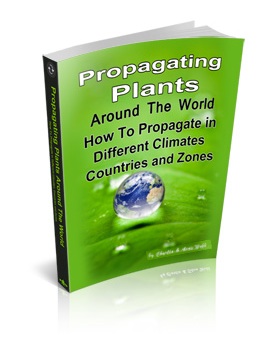 Everything you need to know about propagating in different climates, countries and zones around the world
What are the different gardening zones, how to relate this to your specific climate and country
How to relate the specific guidelines for climate, temperature and gardening zones to ensure your propagation success
Valued at $27 – Your Price $0
Bonus 3 – Transporting and Transplanting Existing Plants – How To Transplant Your Plants Safely and Successfully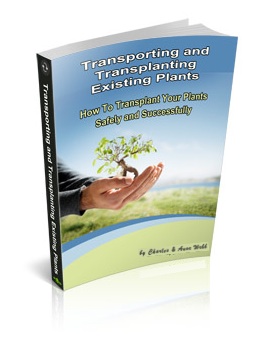 How to safely transport and transplant your plants like the experts do to protect and ensure their survival
The critical things you must not do if you want your plant to survive in it's new location

Valued at $27 – Your Price $0
Everything You Need To Succeed in Propagating is Here!
So let's just re-cap what you get with this amazing offer when you order today:
What you get
Valued
Your Cost



Propagation Magic – The Ultimate Guide to Propagation

$246.00
$49.97



Profit From Propagating – How To Profit From Propagating Plants

$27.00
FREE



Propagating Plants Around The World – How To Propagate in Different Climates, Countries and Zones

$27.00
FREE



Transporting and Transplanting Existing Plants – How To Transplant Your Plants Safely and Successfully

$27.00
FREE

Free Lifetime Updates To The Entire Program


Because we are committed long-term to making this the best propagation program ever – We will also add you to our VIP List so you you will receive lifetime updates to the program. So every time we release an updated

edition of the program, you will receive it for free!

Invaluable
FREE

Total Value

$327.00

Your Special Price

$327.00

$49.97

Your Saving

$277.03
NOTE: We use ClickBank to process all orders. ClickBank utilizes the strongest security and anti-fraud features available on the Internet and never stores your financial data on their system. Your credit card data is passed directly to the bank and no one but bank has access to your sensitive information. They are also approved by the Better Business Bureau.
I just want to thank you for your excellent plant propagation program. I found the program very thorough, clearly presented and easy to follow and use. Since using the methods and expert tips in your program, my garden has flourished. I am now propagating all kinds of different plants that I never imagined possible. I never knew it would be so easy once I had a clear system to follow. I have had so much fun trying the different methods and I have started selling my extra plants to make some extra money as well. I cannot thank you enough.
Warm Regards,
Bev Davis, TX U.S
Just imagine how happy and proud you will be, discovering these expert methods of propagating to propagate so many different types of plants, enjoying success after success, and even having ample plants to share with friends and family.
My wish for you is that you enjoy all of the success that I have with my plant propagation. Remember if you are not 100% satisfied with this amazing program, just email me within 60 days for an immediate, full 100% refund.
All the best,
Propagation and garden enthusiasts
and founders of How To Propagate

P.S– How To Propagate has fast become the most popular guide and Program for Propagating. I have to tell you now that the sale price of $49.97 for the entire program with added bonuses will not last forever, so get in while it's cheap!
P.P.S – This is exactly the kind of information on propagation that I wish I had years ago when I was just getting started. Learning even one of these expert secrets would have shortcut my success by about 7 years maybe even more. These are the expert secrets that most people never discover trying to do it on their own and therefore waste years of effort through trial and error.
P.P.P.S- Remember, we offer a 100% money back guarantee. If you are not happy with the program in any way just send a simple email to us and we will refund every penny back to your account. No questions asked.This really is a no-brainer, and a great opportunity – you have nothing to lose and everything to gain. Enjoy this amazing expert propagation program as so many others have and be sure to email me your success stories.

Thank you for reading and I hope you decide to get involved in propagation. It is fun, rewarding and can save you a lot of money propagating your own plants.